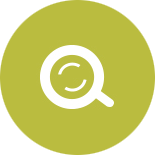 Overview
Kitchen projects performed by Global Kitchen Concepts involve an entire process in which the details of each step are performed by industry professionals at each level from start to completion. From designing the kitchen, to the manufacturing process through the installation, our entire infrastructure of industry professionals make up the team it takes to bring your dream kitchen to reality.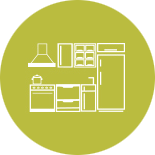 Design
Our kitchen designers are the face of the company and our client's first point of contact. Our consultants use their expert kitchen design knowledge to assist you through the kitchen remodeling process. First, a digital sketch is composed based on the material and color preferences, amount of cabinetry and useful kitchen accessories needed, and of course the projects budget. We then take accurate measurements of the interior space and review everything together with our client to see if any kitchen components or accessory options need to be revised.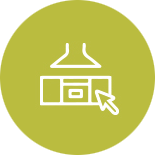 Ordering
After you are pleased with the design of your new kitchen, and all the measurements and specifications are set, we submit the kitchen design plans to the manufacturer. The order is then processed and each detail checked once again to further ensure accuracy. At this time, we are in contact with the factory to make sure that every detail and specification of your kitchen design project is approved before the manufacturing process starts.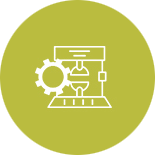 Manufacturing
Once the kitchen design details are approved on the manufacturer's end, the remodeling production process begins. Before your kitchen components are assembled, extensive quality checks are performed in the manufacturer's factory setting. For example, our kitchen brand GKC sets a great example with their quality control process, wherein every panel is examined by a team member in their high-volume factory before the kitchen component is approved. The manufacturing process for each and every brand we have partnered with has been meticulously refined over many decades of award-winning German engineering achievements. Kitchen products made in Germany are respected throughout the world for their innovation and exceeding overall standards.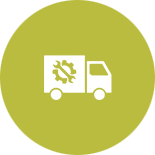 Delivery & Installation
As with any product shipped from Europe, there is a possibility of some minor damage. At Global Kitchen Concepts, every kitchen component we receive goes through a "touch-up" list. We adjust and repair any blemishes necessary, making sure furniture is as pristine in your home as it would be in a catalog. Any design changes or additional parts needed are promptly addressed to the manufacturer and shipped back before the installation is finalized. Since we stress every detail of the entire process from start to finish, we take elaborate steps to ensure your kitchen is fully functional and accessible during installation. When completing the installation process, our quality control experts inspect every detail and function of your kitchen to ensure nothing short of world class results.